Revision 2
ALL THINGS FASHION AND STYLE WITH ICON STYLIST.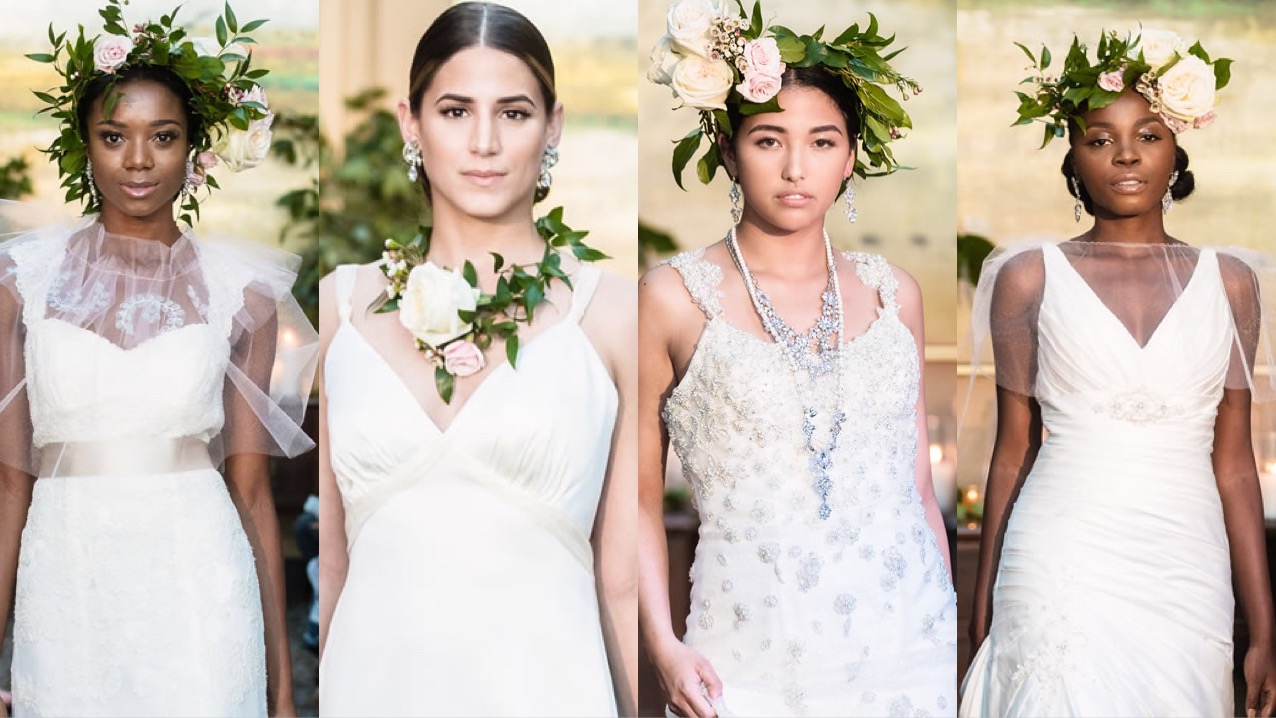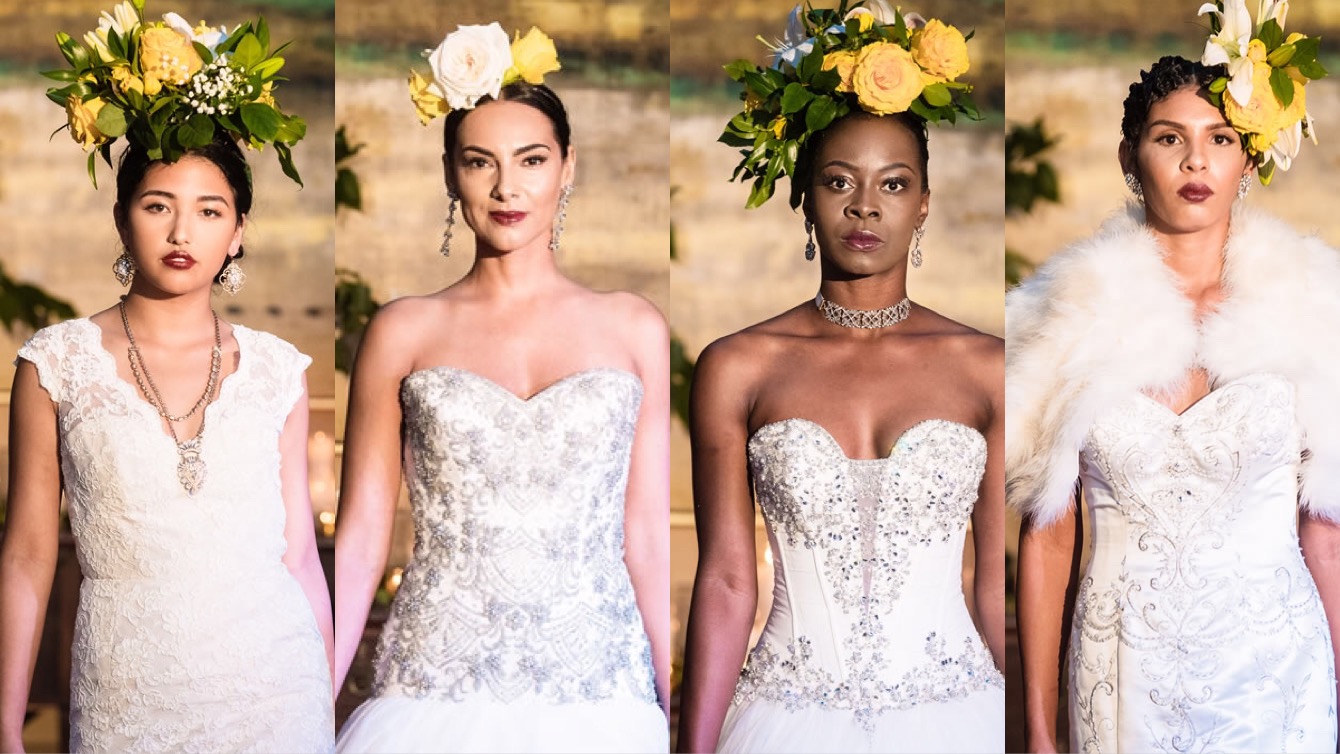 "In Full Bloom"
One of the best collaborations to date was being able to use floral as an accessory. Atlanta WEP connected me with Bloomin Bouquets to create pieces for the event. I partnered with them and Hair Stylist Jillian to create unique pieces for each bridal segment. Baby's breath, floral necklace and statement crowns were among the highlights for the evening. Jacqueline and Sarah of Bloomin' Bouquets surpassed my expectations and brought my vision to life.
Style: Icon Stylist | Jewels: Badgley Mischka, Contemporary Finds | Gowns: Impressions Bridal, Brides Against Breast Cancer | Floral: Bloomin Bouquets | Photography: Andrew Brown | Hair: Jillian | Makeup: Beauty by B
Atlanta High Fashion | Bridal
Where forward fashion and cuisine collide once a year.
What an opportunity it was to work with a group of amazing creatives to establish what is now Atlanta High Fashion | Bridal. Lauren HInes of Atlanta WEP contacted me mid summer and asked me to style her first annual fashion benefit event. Brides Against Breast Cancer and The Giving Kitchen were among the two organizations that this evening of fashion would represent. Lauren allowed me to not only style each look down the runway, but also have a voice in the creative direction for the evening. The weeks and days leading up to the event consisted of style presentations and runway prep with the talented Lauren Manners of Alice Perry Productions. The evening was magical. Check out the styling for each below. A huge thank you to all the partnerships that made this possible and to Atlanta WEP for having me onboard.
Style: Icon Stylist | Jewels: Misayo House, Badgley Mischka, Contemporary Finds | Gowns: Impressions Bridal, Brides Against Breast Cancer | Capes: Nila Bolour | Floral: Bloomin Bouquets | Photography: Andrew Brown | Hair: Jillian | Makeup: Beauty by B
Behind the Scenes with Icon Stylist
First look behind the scenes at Atlanta's premier high fashion bridal benefit
of the year brought to you by Atlanta Weddings & Event Professionals, styled by Icon Stylist.
Host: Atlanta WEP | Style: Anastasia Adelita, Icon Stylist | Floral: Bloomin' Bouquets | Hair: Jillian ATL | Makeup: Beauty By Bee | Runway Planning: Lauren Manners, Alice Perry Productions | Venue: City Club of Buckhead | Event Decor: Irene Tyndale | Wardrobe Assistants: JD Noble, Jingjing Liu, Erwin Witney Ann, Angela Dipietro, Anna Herzler, Sarah Lock, Latifa Simmons, Avyree | Models: Briana Reid, Hayden Hintz, Heather Hunter, Kaya Marie, Nikitta Hutchinson, Lisha Ishii, Anita Sharma, Michelle Mamedes, Chelsea Mitchell, Cha'Kiva Felder, Mike Knowles, Shavez Givens | Male Stylist: Douglas Burks | Fashion: Brides Against Breast Cancer, Impressions Bridal, Misayo House, Badgley Mischka, Nila Bolour
Queen of Hearts
Connie Marina Photography
I spent one early Spring morning styling a fashion editorial with Connie Marina Photography and Salt Model and Talent Model, Brook. The goal was to create an editorial fashion renaissance spread to simply showcase style. We had just about a couple hours and I put together about five looks that ranged from bridal to more editorial fashion. Several fashion pieces from my favorite designers were pulled along with pieces from one of my favorite bridal shops, Bel Fiore Bridal. Emily Juarez showcased her talents in the beauty department with hair & makeup to balance each look. In just under a couple hours and some heavy April showers, we had a spread to be proud of. The result was Queen of Hearts, a renaissance style shoot with a vintage quality.
Photography: Connie Marina | Makeup: Emily Juarez| Style: Icon Stylist | Model: Salt Model & Talent | Fashion: Badgley Mischka, Mac Duggal, Bel Fiore Bridal
Blush and nude tones are having a fashion moment. These luxe beauties by Charlotte Olympia and Badgley Mischka are just what we need for the season.
Love in Style
Take your love to new heights.
Style it, live it, love it!
Lindsey & Luke
Michelle Scott Photogrpahy
What can I say about Lindsey and Luke. Besides the fact that they allowed me to have full style control to represent their love, they are two of the most amazing people I've met. Lindsey has this amazing spunky personality while Luke really balances her out with his centered nature. They entrusted me to come up with pieces to complement each of their styles. Personalized styling sessions were conducted for each look to ensure we were camera ready for the big day with Michelle Scott.
We chatted about everything under the sun during each style session, from logistics software to the best spots to eat in the city. They will be married next year on an all too familiar day, I can't wait to share such a special day with them. Thank you two for a wonderful styled experience and allowing me to be a part of your style story. It was truly my pleasure!
Photography: Michelle Scott Photography | Makeup: Grace Armas| Style: Icon Stylist | Her Fashion: Carmen Marc Valvo, Badgley Mischka, Alice & Olivia, Parker Black, Christian Louboutin| His Fashion: Suit Supply, Florsheim, Banana Republic, Calvin Klein
Style Galleries
Fashion · Editorial
Statements · Engagement · Weddings
Summer
Style Picks
Color your summer with some of Icon Stylist favs!